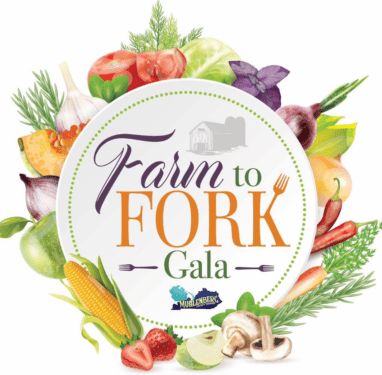 Reprint from Owensboro Times
POWDERLY, KY – The Muhlenberg County Tourism Commission (MCTC) is pleased to announce a new event coming this summer, the inaugural Farm to Fork Gala. The event is set for July 22nd and will take place at Lu-Ray Park & Amphitheatre in downtown Central City. This gala is all about recognizing and celebrating the contribution of agriculture and the importance it plays in our everyday lives and our community!
Socializing begins at 5:30 pm and will feature hors d'oeuvres from all your favorite Farmer's Market Vendors. This will be a special opportunity to meet local farmers and get a taste of true local produce. Dinner follows a 6:00 pm with chicken and beef entrees plus salad and dessert service provided by local 4-H and FFA youth.
The gala will feature special guest and newly crowned Miss Kentucky 2023. The Farm to Fork Gala is slated to be one of Miss Kentucky's first public appearances and we are excited to welcome her to Muhlenberg County.
The MCTC is pleased to announce former Kentucky Basketball star Cameron Mills as the event's keynote speaker. Mills spent 4 years as a wildcat and was a member of two NCAA national championship teams that brought him into the national spotlight. His experiences at Kentucky are some of the most memorable in program history from his pivotal 1998 shot against arch rival Duke dubbed the "Shot heard round the Bluegrass," to his deadly accurate 3-point shooting. Mills is still UK's all-time leader in three-point percentage for a season at 53.2% and for a career at 47.4%. This keynote is sure to be memorable with stories of historic Kentucky Basketball and his work in Cameron Mills Ministry since his basketball career.
"We are thrilled to bring the inaugural Farm to Fork Gala to Muhlenberg County in 2023." Says MCTC Chairperson Mary Kate Kordes. "The Farm to Fork Gala is going to be an incredible night of food, agriculture and all things Kentucky and Muhlenberg County!"
Tickets are $40 each and can be purchased by searching "Farm to Fork Gala" at Eventbrite.com or go to VisitMuhlenberg.com to find the link to purchase tickets. The ticket link will also be available via the MCTC Facebook page. Patrons can also write a check or pay cash for tickets by contacting Logan Porter at 270-338-1004. A portion of the proceeds will go toward supporting local non-profits such as the 4-H and FFA programs. Tickets go on sale Thursday, May 25th.
Special thanks goes to all of the event sponsors who made the event possible: Amos 1, Asgrow/Dekalb, Baptist Health, Central City Tourism Commission, City of Bremen, City of Greenville, City of Powderly, Coca-Cola, Commonwealth Community Bank, Diamond MK, Double "S" Farms, Farmer's Bank & Trust, Farm Credit Mid-America, Farmers Bank & Trust, Farmstead Butcher Block, Ferguson's Finds, First Kentucky Bank, First Southern National Bank, H&R Agripower, IDK, Independence Bank, Jean Jean Catering, Muhlenberg County Farm Bureau Federation, Muhlenberg County Farmer's Market, Muhlenberg County Soil Conservation, Nutrien, Old National Bank, Owensboro Health, Perdue, Perdue Agribusiness, Pioneer/Corteva, Pogue Automotive, Rice Agri Marketing, Rickey Hoskins-KY Farm Bureau Insurance, Sacramento Deposit Bank and Stellians.
The MCTC is an organization whose mission is to invest in and promote Muhlenberg County, attract visitors, and create memories through experiences. For more information about upcoming events in Muhlenberg go to VisitMuhlenberg.com.