A Message from First Southern National Bank President Alex Keltner
On behalf of our team, I would like to express a sincere apology to our customers for the disruption to our ATM and Live Video Teller services. We pride ourselves on convenient access, and we appreciate your patience as we diligently work to restore services to our ATM and Interactive Teller Machines.
Our #1 priority is getting all our access options operational as soon as possible. Until then, we are committed to adapting to serve our customers better.
Most locations are offering extended lobby hours, and we are happy to refund any non-First Southern ATM fees incurred during this time.
We apologize again for the inconvenience our customers have experienced. We remain dedicated to maintaining the high level of service and access you have come to expect.
Sincerely,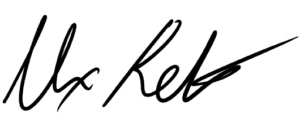 Alex Keltner
President, First Southern National Bank
Frequently Asked Questions
Please use the FAQs below as a resource. Remember that you can also access many banking services from right where you're at via our Online Banking and Mobile App. Learn more here: https://fsnb.net/services/online-mobile-banking/ 
What are the extended lobby hours?
Extended lobby hours vary by location, with some opening lobbies on Saturdays as well. You can view hours by location here: https://fsnb.net/services/our-branches/ 
How can I get cash after hours if the FSNB ATM isn't working?
Your First Southern Debit Card will still work at non-First Southern ATMs. Fees incurred during this outage will be refunded.  
How do I receive a refund for ATM fees?
Please request a refund from your local branch for ATM fees charged prior to Tuesday, September 26, 2023. ATM Fees charged on or after that date will be automatically refunded to your account on the next business day. 
Why are your ATM/ITMs not working?
Our vendor partner has experienced an unplanned outage that is affecting many machines that provide banking services across the country. 
Does this outage pose a security risk?
At this time, First Southern has no reason to believe that the outage poses a security risk to our customers. We are committed to the highest level of security available to protect you. We also pledge to promptly share any information that might affect your peace of mind.   
How long will it take to get the machines running?
Our vendor partner is unable to provide a timeline for resolution at this time. As soon as that information is available, we will share it with our customers.