Laken White Recipient Of KY FFA Spring 2022 SAE Launch Grant.
The Kentucky FFA Foundation has announced that a Caldwell County student is one of the Spring 2022 Supervised Agriculture Experience (SAE) Launch Grant recipients.
According to officials, they were able to award 84, $500 grants to deserving students across the state due to generous donations from the Steele Reese Foundation, First Southern National Bank, Owensboro Grain, and the Mulhollem Cravens Foundation.
Read more about the SAE experience here: https://www.wpkyonline.com/2022/03/10/laken-white-recipient-of-ky-ffa-spring-2022-sae-launch-grant/news-edge/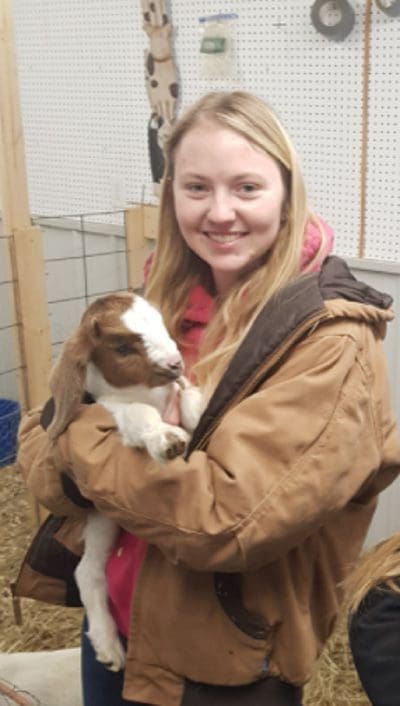 Shelton, who began her career as a loan officer, left the banking industry to focus on a career in the non-profit sector. She spent 18 years serving in various capacities with the YMCA throughout Western Kentucky and Tennessee as well as the local Chamber of Commerce, before returning to her financial roots in banking in 2010. With over 15 years in the banking and commercial lending industry, Shelton will partner with an experienced loan and business development team in Western Kentucky to build a new First Southern National Bank presence in Hopkinsville.
"Betsy is a perfect fit for First Southern National Bank. I couldn't be more excited to have her join our team," says Alex Keltner, Bank President. "It's exciting to find a team member who is so community-minded, with immense knowledge of banking and extensive experience serving non-profits. There is no doubt she will be a valuable member of our team."
"I am so excited to be joining an organization that loves and cares for their clients, employees, and the community!" said Shelton. "I'm blown away with the service-focused mindset that First Southern has. It will be a blessing to be able to give back to my community, while also expanding my career professionally."
First Southern National Bank is currently seeking a facility for their new location. Shelton will begin serving in her new role on February 24. She can be reached by calling (270) 725-7607 X12214, or by e-mail at [email protected].