The Right Loan Makes All The Difference
There are thousands of financial options for consumers to use to secure home loans. We don't want to just get you in your house, we want to set you on the path to financial freedom as well. That's why First Southern partners with our customers to make sure they have the information they need to make wise financial decisions.
Conventional Loans
The advantages of a Conventional Home Loan are the predictable monthly payment and the ability to spread payments out over a long period of time.
Loans for primary or secondary homes available
Loans for investment property available
Construction Loans
Ready to build? Our construction loans provide funding for the construction process, and then we can help convert you to a home loan that fits your needs when construction is complete.
Competitive interest rates
Prompt approval and processing
The loan is retained and serviced by First Southern
Reduce interest costs with funds advanced as work is completed
Interest usually tax-deductible – consult your tax advisor
We can help convert your loan upon completion of construction
We offer a Construction to Permanent financing option
Adjustable-Rate Mortgage (ARM)
Adjustable-rate home loans come with a shorter fixed-rate period, and typically include lower interest rates during that term. ARMs are ideal for borrowers with a shorter-term ownership plan.
Fixed-rate for a specified period of time, after which the rate becomes variable for the remaining life of the loan
Loan is retained and serviced by First Southern
Federal Housing Administration (FHA) Home Loan
If you're looking for a low down payment, an FHA Loan may be the best fit.
Veterans Administration (VA) Loans
VA home loans are designed to specifically help veterans finance property and are guaranteed by the Department of Veterans Affairs.
Rural Development (USDA) Loans
Special financing may be available for areas deemed rural by the United States Department of Agriculture.
How do I purchase a home?
Start by defining your goals. Consider where you want to live, the features you're looking for, what you can afford, and a realistic date for having the money you'll need. Then apply your knowledge to make this key decision.
The Cost of Buying
The actual amount you'll spend to buy a home depends on the part of the country you live in and the type of home you want. While the dollar amount will vary, certain guidelines apply wherever you buy.
It's likely that you will need cash for a down payment and will get a mortgage—a long-term loan you use to buy a home. Traditionally the down payment has been between 10% and 20% of the sale price, though there are some government-sponsored programs that let you put a smaller amount down. But the less you put down, the larger your mortgage payments will be and the greater the risk that you will default, or not be able to make your payments.
What a mortgage costs depends on three factors: the principal, or the amount you borrow; the finance charge you pay for using the money; and the term, or length of time the mortgage lasts. You should also expect to pay an up-front interest charge to your lender, of one or more points. A point is usually 1% of the mortgage amount.
Mortgage Requirements
When you apply for a mortgage, you will have to qualify to be able to borrow. Typically, lenders require you to spend no more than 28% of your monthly income to repay the combined total of your mortgage loan, property taxes, and homeowners' insurance. For example, if your gross pay is $54,000 a year, or $4,500 a month, your housing expenses could be up to $1,260.
Most lenders also consider your other financial responsibilities, including car payments, personal loans, college loans, and other debts. They don't want these expenses—plus your housing costs—to be more than about 36% of your monthly income. In short, they want to be sure you'll be able to pay your mortgage before they let you borrow.
Using a Real Estate Agent
A real estate agent can provide valuable assistance in buying a home. An agent knows what's available in a particular neighborhood, what the price trends are, and how current asking prices relate to actual sales prices.
Most lenders also consider your other financial responsibilities, including car payments, personal loans, college loans, and other debts.
You can look for an agent the same way you look for a financial planner or other professional. Ask your friends and family for recommendations, check out your local resources and various real estate websites, and interview several people before you decide on the person to work with. It could turn out to be an extended relationship, and you want it to be a productive one.
Traditional real estate agents and the real estate firms that list homes for sale are paid by the seller and represent the seller's interest. That doesn't mean that, as a buyer, you can't establish a good relationship with sellers' agents or use them to find a home at a price you can afford. Some buyers, though, prefer to hire buyers' agents to represent their interests and negotiate the sale price and contract terms.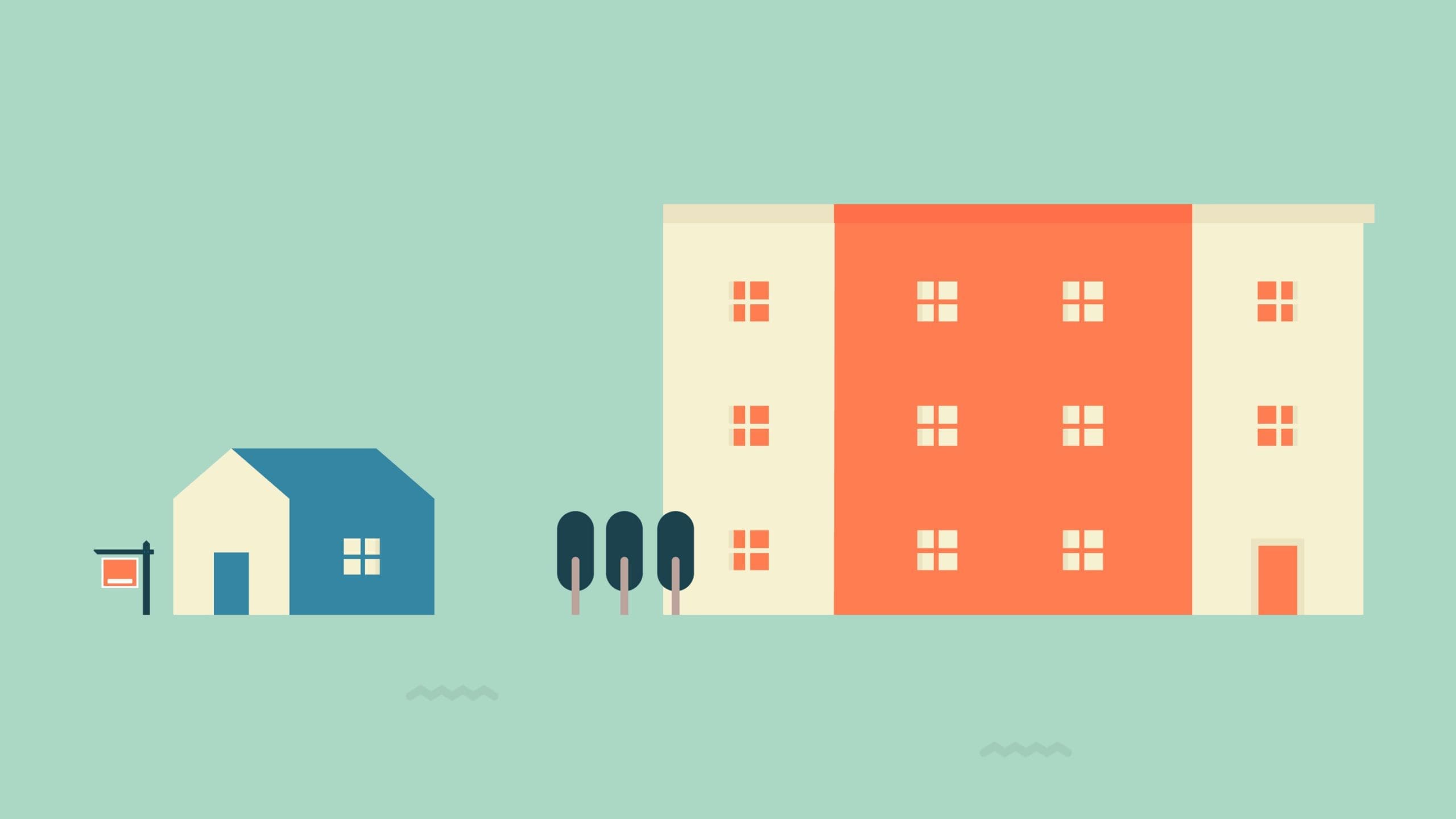 Renting versus Buying
Because purchasing a home is a huge investment, you need to take the time to weigh the benefits of renting versus buying a residence.
Renting may be a smart financial move for these reasons:
You probably won't pay property taxes and upkeep directly though your rent may reflect these expenses.
With no money tied up in real estate, you should have more cash or savings to invest, producing more growth in value than owning real estate.
You run no risk that the value of your property will decline.
Renting gives you more mobility to take advantage of a job opportunity in a different area.
Buying a home has its advantages ­as well:
You can deduct the interest on your mortgage and your local property taxes on your tax return, which can reduce your taxes and free up cash for investing.
You build equity as you pay off your mortgage, increasing your share of the property's value.
You may be able to borrow against your equity and deduct the interest payments on the loan.
If your house increases in value over time, you may make a profit when you decide to sell.
While the effects are harder to measure, owning a home has enormous emotional and psychological advantages.
Disclaimer
While we hope you find this content useful, it is only intended to serve as a starting point. Your next step is to speak with a qualified, licensed professional who can provide advice tailored to your individual circumstances. Nothing in this article, nor in any associated resources, should be construed as financial or legal advice. Furthermore, while we have made good faith efforts to ensure that the information presented was correct as of the date the content was prepared, we are unable to guarantee that it remains accurate today.
Neither Banzai nor its sponsoring partners make any warranties or representations as to the accuracy, applicability, completeness, or suitability for any particular purpose of the information contained herein. Banzai and its sponsoring partners expressly disclaim any liability arising from the use or misuse of these materials and, by visiting this site, you agree to release Banzai and its sponsoring partners from any such liability. Do not rely upon the information provided in this content when making decisions regarding financial or legal matters without first consulting with a qualified, licensed professional.